Where to put my Raspberry Pi?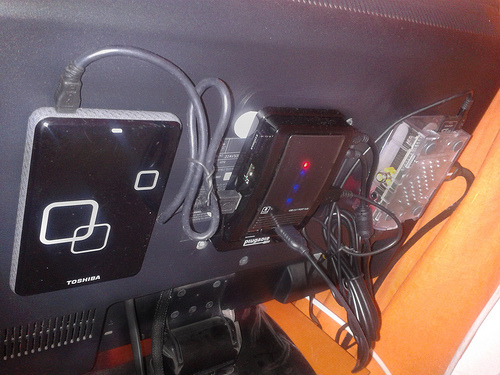 Due to I wanted to use my Raspberry Pi as a media center but I didn't want to put a lot of devices on my nightstand I came up with this idea. My Raspberry, a hard drive and a usb hub  look like corronchos (loricariidae/plecos) but they are behind the TV.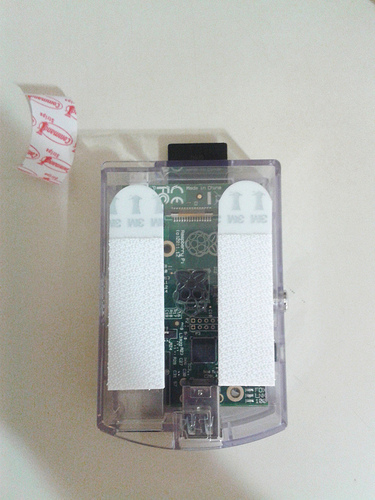 If you want to do something similar you can use stickers for holding photo frames (Command, Scotch, 3M, etc), and this way you can save some space and avoid to deal with a lot of devices on your room.